On this page you can switch between Account and Notifications and there are also several settings you can change.
You can find your account settings by clicking on the profile icon at the top of the page.


After that you can open the settings page by clicking on the gear icon.

Notifications
When you select Notifications you can toggle all email notifications, such as notices about activity and new messages, on or off.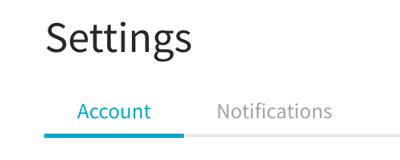 Account
When you select Account selecteert you will see the following options:
Change your email address
Here you can change the email address that you use to log in to the platform. Enter a different email address into the text box and click on 'Save changes'.
Change password
If you want to change your password you can do that here. Enter the old password in the first text box, the new one in the box below that and click on 'Confirm' to save the new password. The text you enter into the field will only be shown as dots. If you want to be able to see what you type you can click on the eye icon on the right side of the text box.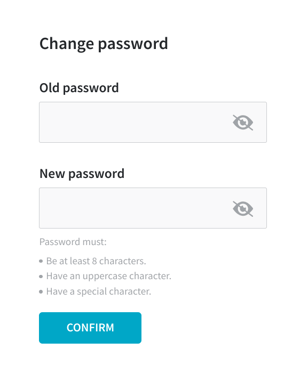 Preferences
Our platform is available in Dutch or English. Here you can switch between these two languages.
Account changes
You can find the option to deactivate or delete your account here. You can only delete your account when there is no connection with a professional anymore. When there is still a connection, you will not see the option to delete your account, only the option to deactivate your account will be visible. In such a case you can send a message to your professional to ask if they can archive your care plan.

User Guides for Clients
Would you like more information about working with our platform? Check out our other user guides here: User Guides for Clients
Can't find the answer to your question?
Click on the blue Support button to contact us or send us an email via info@therapieland.nl of info@gezondeboel.nl
You can also reach us by phone, from Monday to Friday between 9.00 and 17.00h via 020-7712848 for Therapieland or via 020-8545108 for Gezondeboel.